banner-2
Something Extra For Your Wedding Day
Dress your room with one of our fantastic value wedding packages
banner-1
Make Your Event One To Remember
By including the added extra
banner-3
The Finishing Touches To Your Perfect Party
From fun self mirrors to our fantastic large letters
banner-4
Dress your event to impress
WEDDING, PARTY AND EVENT PROP HIRE IN CHESHIRE
We provide "the added extra" to any party or event to suit all occasions. We want to create fabulous event decorations, offering guests great talking points and unique photo opportunities. With our neon backdrops and floral displays we certainly achieve this. We offer 4ft LED Letters in Classic White and in Rustic Metal as well as having Sweet Carts with a bespoke design to suit your events.
Everyone loves a selfie and we don't disappoint there! With three Selfie Mirrors for hire we attend many weddings and corporate parties with our fun props and experiences staff members who are on hand to man it and ensure your guests have a great time.
Whether you are looking for our popular light-up letters our fabulous and fun selfie mirrors we have a package to suit your individual needs and budgets.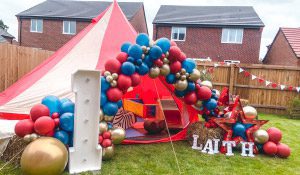 Give your party a little extra by taking advantage of one of our fantastic party packages.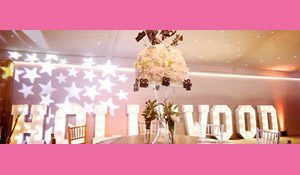 Make your event one to remember by giving it the added extra, we have a range of event hire options to cater for all your event needs and to take them to the next level.
MO

TU

WE

TH

FR

SA

SU
27

28

29

30

1

2

3
4

5

6

7

8

9

10
11

12

13

14

15

16

17
18

19

20

21

22

23

24
25

26

27

28

29

30

31
1

2

3

4

5

6

7
Events for
1st

December

No Events
Events for
2nd

December

No Events
Events for
3rd

December

No Events
Events for
4th

December

No Events
Events for
5th

December

No Events
Events for
6th

December

No Events
Events for
7th

December

No Events
Events for
8th

December

No Events
Events for
9th

December

No Events
Events for
10th

December

No Events
Events for
11th

December

No Events
Events for
12th

December

No Events
Events for
13th

December

No Events
Events for
14th

December

No Events
Events for
15th

December

No Events
Events for
16th

December

No Events
Events for
17th

December

No Events
Events for
18th

December

No Events
Events for
19th

December

No Events
Events for
20th

December

No Events
Events for
21st

December

No Events
Events for
22nd

December

No Events
Events for
23rd

December

No Events
Events for
24th

December

No Events
Events for
25th

December

No Events
Events for
26th

December

No Events
Events for
27th

December

No Events
Events for
28th

December

No Events
Events for
29th

December

No Events
Events for
30th

December

No Events
Events for
31st

December

No Events